We provide a broad range of experiences and projects under the creative learning umbrella. These are designed to ensure accessibility to learners from all backgrounds, and to place creativity at the heart of the curriculum.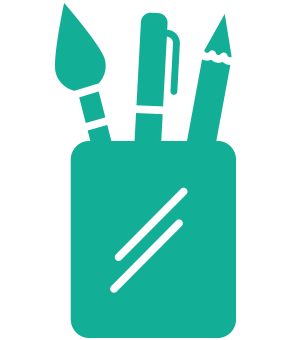 Lead Creative Schools
Over six hundred schools have taken part in the Lead Creative Schools Scheme. Through it, we work with individual schools to deliver a bespoke programme of learning. These schools gain access to creative professionals, their skills and resources to improve teaching and learning.
Each project is designed to help address specific challenges identified in the school's development plan. In addition, it aims to nurture the creativity of learners, raise attainment aligned to Welsh Government's priorities and support whole school change to prepare for Curriculum for Wales 2022.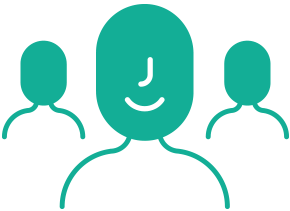 134,000+
learner opportunities
The All-Wales Arts and Education Offer
The All-Wales Arts and Education Offer provides opportunities for schools to work with artists and cultural organisations to enrich teaching across the curriculum. The offer is split into two strands:
The Regional Arts and Education Networks
The first, the Regional Arts and Education Networks, make it possible for schools and arts organisations to share best practice and find partnerships. Training is provided through the networks in order for artists to shape their work with the needs of schools in mind.
The Experiencing the Arts Fund
The Experiencing the Arts Fund grants accessibility to children and young people to explore a wide range of cultural experiences. Through the Go and See fund, learners have a chance to experience high quality arts events in venues across Wales. Schools and arts organisations can also take part in the Creative Collaborations fund, which supports the delivery of ambitious and innovative arts projects to learners.
With its innovative approaches, the programme has attracted recognition at an international level, with 1,240 schools engaged with the programme. That is 83 per cent of the schools in Wales.
Over 134,000 opportunities have been provided for learners to take part, and around 4,600 opportunities for teachers to support their professional learning. These headline figures help to demonstrate the importance of the programme to the Arts in our schools.
These projects are made possible through joint funding from the Welsh Government and Arts Council of Wales.
Click here to view our latest Annual Report
Click here to sign up to the Creative Learning through the arts newsletter.