Every six months, we survey all members of the Arts Portfolio Wales. The survey gathers information on the number of arts events run every year and how many people have attended or taken part in the activities. To help us build a richer picture of the state of the arts in Wales we also compile other statistics such as data on:
 
employment

'Protected Characteristics groups' as defined in the Equality Act 2010

demographic engagement

broadcasts and streaming

training in the arts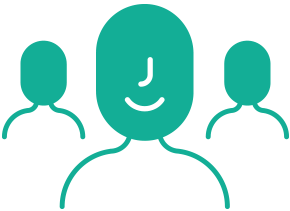 72,383
participatory arts sessions 2018/19
The 2018/19 survey findings show that Arts Portfolio Wales organisations delivered a total of 23,149 arts events during that time, generating attendances of 4.2 million. How does this compare to the previous survey findings? Browse through our 2017/18 infographics.
The 2019/20 Arts Portfolio Wales Survey
The APW survey for 2019-20 has been revised and updated following a consultation with the sector in Spring 2018. The full question set is now ready and can be read below.
While the core questions remain the same, we've made a number of revisions which are outlined in our letter to Arts Portfolio Wales organisations (you can also read that below). We've updated all the guidance notes and are also providing a template which can be used to complete the survey as and when each project finishes. This allows Arts Portfolio Wales members to log data more frequently rather than waiting until the end of each six-month period.
More about The Equality Act 2010
Following the Equality Act 2010, we have a legal responsibility to ensure that anyone working as an employee for - or using a service provided by - an arts organisation in receipt of our funding is treated fairly. The protected characteristics include: disability, gender reassignment, pregnancy and maternity, race, religion or belief, sexual orientation, and age (over 50s and children and young people). These protected groups are examined for both those attending the arts, and those working within the arts sector. We also collect data on both Welsh speakers and families.
The survey is one of the publications categorised under our Official Statistics requirements. Our latest Arts Portfolio Wales Survey outlines the full findings financial year 2017/18.
Infographics: data by sector and organisation
Using data gathered from the 2017-18 Arts Portfolio Wales survey, we've created infographics for each artform sector - and each organisation within that sector - to provide a visual snapshot of current activity.
Data used for the infographics has been submitted by the 67 members of Arts Portfolio Wales, as part of the annual survey for 2017-18. This survey collects statistics on the engagement and employment levels within the Arts Portfolio Wales sector.
The data presented shows activity for a wide range of areas, however, organisations may carry out additional activities that aren't included in the present survey.